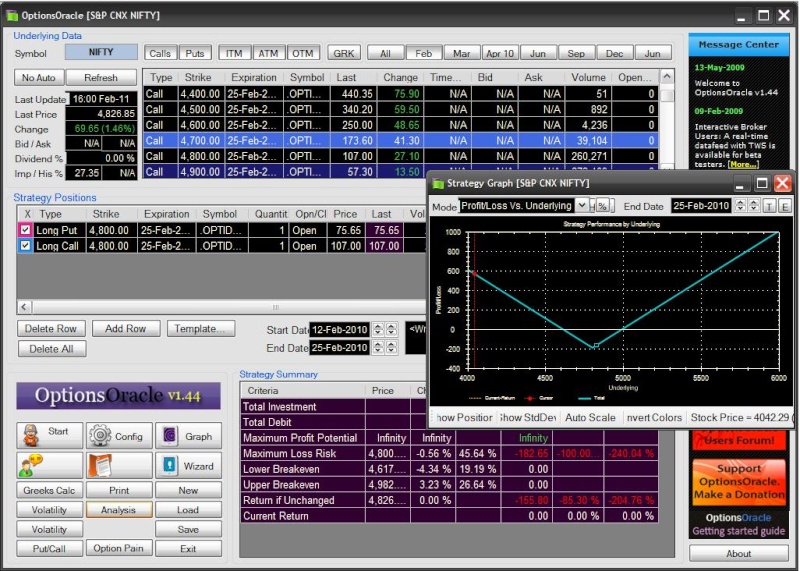 OptionsOracle is simple to use tool that includes a built-in tutorial. After entering the stock symbol, the software will automatically download the real-time information of the stock and its options. Next, using either the wizard with the pre-configured template or using the manual setting, the tested position is built. Lastly, the analysis tools will provide information about the position gain/loss given the stock price and time, enabling you to better understand the position.
and It's Free!
OptionsOracle is FREE tool. No limitations. Enjoy
 Quick tips for Nifty Setting:
To automatic fetching of options data from NSE-- click on config>General>online server and stock exchange selection---Dynamic server NSE India 1> save
Fetching NSE option data:
In the symbol put NSE symbol of stock or Index (e.g. Ranbaxy, NIFTY)--click on
update.
it can take some time depending upon connection speedClick on Template to select predefined options strategies. Advanced user can make their own strategy as well. Bottom of page will give the summary of strategy.Download software here  
Option Oracle
.
Download  
 getting started guide
.Software require
Microsoft dotnet 2 framework